Add A Venue
TheIdealVenue.com enables venue owners to promote their venue(s) and services, for free, with no commission payable on bookings and no availability calendar to manage. If you own or manage one or more venues, you can create a free account below and start adding your venue details.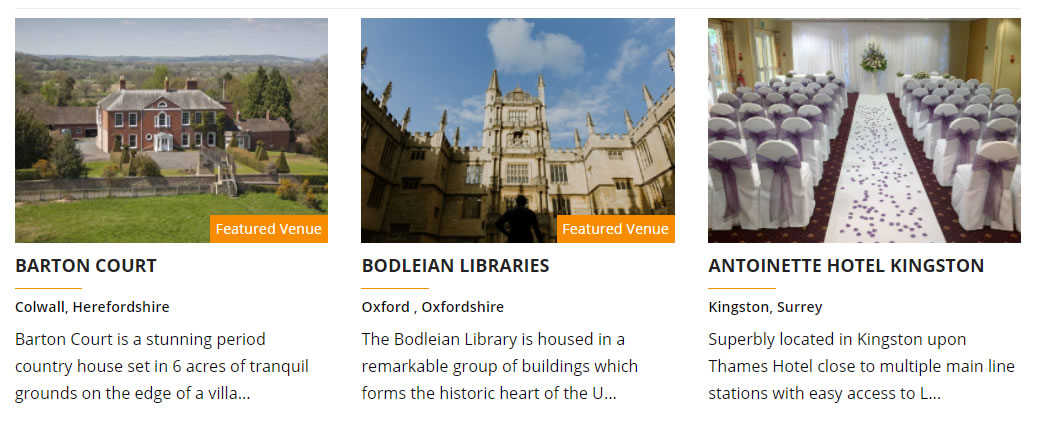 Wedding Venues
Business Venues
Event venues
Party and celebration venues
Sports venues
Our standard listing, which includes a full page about your venue, up to 8 images, descriptions, contact details and a link to your website, is completely free of charge...
Free to register
Free to add venues
No commission on bookings
No hidden fees
Bookings direct via your own website
The first step is creating a free account, which you can do below. Creating an account allows you to add venues, and log in at any time to edit or update your venue details.
Register Now To Get Started